20 Sites like Swagbucks
BrandedSurveys
---
Branded Surveys is a San Diego-based market research company where you can get paid to take online surveys and polls. With Branded Surveys, you will primarily take surveys about products and marketing, but they are all high quality and easy to complete.
Some Branded Surveys studies even involve product reviews and video testing, which helps keep things fun. For each survey you take, you will receive between 10 to 500 points for 10-20 minutes of your time.
You can expect to make $0.50-$5 per survey. You can also make $0.05 a day just by answering a simple, one question Daily Poll on Branded Surveys' website.
Plus, Branded Surveys has a special loyalty program called the Brand Elite program. It's designed to recognize quality survey participation.
Here's how it works:
Sign up with Branded Surveys
Earn points by completing surveys
Complete a certain amount of surveys and advance to Bronze, Silver, and Gold tiers
Earn weekly bonuses
Once you have at least $10 in points, you can redeem your reward. Payment options include Paypal, gift cards, donations to charity, and direct deposit to your bank account through Bank Transfer (for US members only).
Survey Junkie
---
Survey Junkie is on the list because it is the biggest survey website out there with 10 million active members. It's free to join, and you mainly earn points for completing online surveys.
Each survey pay between $0.50 to $3 and take around 15 minutes to complete.
Additional ways to earn points with Survey Junkie:
Sign up – 25 Points
Complete your profile – 50 Points
Confirm Your Email – 25 Points
Take a "How it Works" tour – 5 Points
Not qualified for survey – 3 Points
You can cash out your points by transferring money to PayPal, your bank account or by choosing an e-gift card as soon as you reach 500 points ($5). Some see Survey Junkie like Swagbucks but better.
Not into just filling out surveys? Read on…
Pinecone Research
---
Pinecone Research is one of the most highly coveted online survey panels. The company is known for its high paying surveys, which will earn you from $3 per survey or up to $6 for a product test.
While this may not seem like much, since other companies pay as little as $0.25 for a survey, Pinecone is one of the top-paying sites. However, Pinecone Research is also one of the most difficult survey sites to join.
Membership in Pinecone Research is invite-only, so you can't just go to their website and sign up. There are two ways to get invited: through a personal referral from another panelist or through an advertisement on another website.
If you get an invitation and qualify for Pinecone Research, consider yourself lucky. You will need to fill out a qualifying survey to see if you're what they're looking for.
Once you join an start taking surveys, Pinecone Research lets you cash out your rewards through gift cards, check, or PayPal. Overall, it's a solid website, but Pinecone Research is very difficult to join.
InboxDollars
---
InboxDollars is a very popular cash rewards website that's quite similar to Swagbucks, as you can get paid for completing a variety of simple tasks. On InboxDollars, you have many ways to earn money, including:
Taking surveys
Playing games
Clipping coupons
Paid shopping
Paid email
When you complete any of these tasks, you earn a cash amount that's instantly credited to your account. Each activity pays a slightly different wage. But, you can expect surveys to pay between $0.01 to $2.50 each, depending on their length.
Once you earn at least $10 in your account, you can claim your payout through PayPal, check, Amazon gift card, or ePayment (via Tango).
PrizeRebel
---
More apps like Swagbucks?
PrizeRebel is a trusted survey site that has been in operation since 2007. It is very similar to Swagbucks in terms of the rewards available.
Rewards for each task vary up to 100 points. Here is the full list of how you can earn rewards on PrizeRebel:
Answer surveys
Join daily challenges
Watch videos
Enter contests & raffles
Draw lucky numbers
Find promo codes on offer walls
Install PrizeRebel browser extension
Refer friends
Achieve membership tiers
Test apps
As soon as you earn 1000 points, you automatically reach the Silver level, after which the minimum payout becomes only 200 points ($2) for an e-gift card from, for example, Amazon or 200 points ($2) via PayPal.
Like to shop and save money? Read on!
LifePoints
---
LifePoints is an app that allows you to earn gift cards or cash for completing small tasks including surveys. The company partners with researchers and marketers who need to collect consumer data.
So, as a LifePoints member, you'll be invited to share your experiences and opinions about travel, shopping and services.
Here are all ways you can earn with LifePoints:
Product Testing
Daily Challenges
Behavior Tracking
Booster
Earn on the Go
Valued Opinions
---
Valued Opinions is another legit site like Swagbucks that pays you for completing online surveys, diary studies, or testing products at home.
When you complete any of the paid tasks, which take 15 to 20 minutes, you'll get credits of up to $5. You can then exchange these credits for gift cards from top retailers like Amazon, Target, Macy's, and more. You can also redeem your credits for magazine subscriptions like Cosmopolitan, Elle Decor, Women's Health, and Food Network Magazine.
Note that you'll need to have at least $10 on your Valued Opinions balance to redeem your gift card of choice.
Some of the survey topics you'll find on Valued Opinions may include:
Environmental issues
Fashion trends
Favorite foods
Movies
MyPoints
---
MyPoints site is extremely similar to Swagbucks' because it's owned by the same parent company, Prodege LLC. Still, it's worth trying this alternative.
MyPoints is probably the oldest rewards website, as it started up in 1996. The minimum withdrawal is only $1.
Plus get 1750 points when you spend $20 via MyPoints.
Interestingly enough, MyPoints also gives you the option of swapping your points for airline miles if you have a United MileagePlus account.
There are 11 ways to earn points with MyPoints:
Shop online – over 1900 retailers to choose from
Find Local Deals – discounts on Groupon and LivingSocial vouchers
Read emails – earn 5 points per email
Share your opinion – earn up to 400 points
Watch videos – up to 500 points for each playlist
Discover content – find new earning opportunities
Find deals – at the moment MyPoints has deals worth 50,000 points
Search the web – use the Yahoo search engine and receive up to 170 points randomly
Print coupons – save money on groceries
Play games – spend money playing games and receive 8 points for each $1 spent
Refer friends – earn 10% of your friends' qualifying points
All those points can also be earned on your Android or iOS mobile apps.
American Consumer Opinion
---
One of the oldest continuously operating survey platforms in the United States, American Consumer Opinion started out as a mail-in survey service in 1986. Since then, they've entered the digital age and now allow you to make money online by taking surveys.
Once you have an American Consumer Opinion Account, you can take surveys on their site. Most survey opportunities are emailed to you and you can expect to get just one invite per month.
Each survey will earn you between $0.50 to $2.50. But, while there are some well-paying surveys, they are not very common.
After you earn at least $10 with American Consumer Opinion, you can cash out through PayPal, gift card, or a charity donation. While American Consumer Opinion is a very reputable company, they just don't offer as many surveys as other sites. So, you'll probably want to sign up for a bunch of survey sites if you are looking to make money regularly.
Zoombucks
---
Zoombucks explains in simple terms how their platform works:
Brands seek engagement
Zoombucks recruits members
The two meet online
In order for Zoombucks to achieve its primary objection, it asks its users to:
Answer surveys – for 100 to 1100 points
Download and test apps – for example, install, login and complete a short tutorial for 200 points
Watch videos – 7 points per video
Invite friends – 250 points
Accept offers – for example, sign up for a free Amazon prime trial and get 1039.5 points
The nice thing about Zoombucks is that the minimum payout is only $3 (3000 points) for a gift card or through PayPal.
Give Zoombucks a try today and supplement your income!
Want something very much like Swagbucks? Try…
PandaResearch
---
Panda Research is the flagship survey and cash rewards website of A&A Marketing, Inc. The vast majority of Panda Research's paid opportunities are surveys, so it's not an ideal site if you're looking to play games or watch videos like you can with Swagbucks.
When you take a survey with Panda Research, you can earn between $1.50-$3 each for 10-15 minutes of your time. While there are some surveys that will pay you up to $40 on Panda Research, these are few and far between, so don't expect them often.
With Panda Research, you can only withdraw your funds once you reach the $50 payout minimum. Additionally, before your payment is processed, you need to call a verification number and speak to a representative. Then, your funds are placed on a 30-day hold and will be paid out either on the 1st and 15th of the month.
BeFrugal (Bonus Site)
---
BeFrugal goes toe-to-toe with Swagbucks and Rakuten in the shopping category.
Here's why:
You can shop online, claim coupons for restaurants, hunt for daily deals or earn cashbacks of up to 40% for online purchases at over 5,000 stores!
For example: "Buy 1, Get 1 Quarter Pounder or Egg McMuffin at McDonald's."
In addition, you get $10 for every friend you refer to the BeFrugal as soon as they earn $10 in cashback.
Clear your cashback via PayPal (min $0.01), direct deposit in your bank account (min $0.01) or check (min $25).
InboxPays
---
InboxPays is a cash rewards site similar to Swagbucks where you can earn money in exchange for time spent completing simple tasks. On InboxPays, you have a few ways to make money. These include:
Clipping coupons
Referring friends
Reading emails
Trial offers
Spinning wheel
Clipping coupons and reading emails on InboxPays is pretty similar to what you'd do on other sites. You can expect to get a few cents (usually $0.02-$0.05) for each activity. The spinning wheel, on the other hand, is just a luck-of-the-draw activity where you can win big prizes in the jackpot sweepstakes.
When you refer friends on InboxPays, you end up getting 10% of their earnings when they cash out. So, if your friend makes $40, you will have $4 deposited in your InboxPays account.
As far as the trial offers go, you should be very wary of anything you sign up for on InboxPays. Most of these offers involve that you enter your credit card or PayPal information to get up to $75 in rewards on InboxPays.
Once you have $50 in your account, you can claim your payout. Currently, InboxPays will only process your reward through PayPal and will never pay you more than $50 at once. So, if you have $75 in your account, you'll get $50 and the rest when you accumulate your next $50.
instaGC
---
InstaGC, despite its name, has nothing to do with Instagram. Instead, InstaGC stands for "Instant Gift Card," which is what you can earn on the site
InstaGC is a rewards site like Swagbucks where you can get a gift card in exchange for completing a small task. These tasks include:
Testing apps
Completing surveys
Testing products
Surfing the web
Referring friends
For every task you complete – the vast majority of which only take about a minute – you receive a handful of points. Most tasks will only earn you between 10-50 points, each. Every point is worth $0.01, so you're earning between $0.10-$0.50 per task.
Once you accumulate 100 points ($1), you are eligible to claim your rewards. You can choose to redeem these points for a gift card, or you can cash out through PayPal, Bitcoin, or prepaid Visa credit card. But if you choose any option other than gift cards, you have to pay a 15-25 point fee.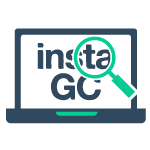 SurveySavvy
---
SurveySavvy is a paid survey site where you can earn cash money for your opinion. SurveySavvy is owned by Luth Research, LLC, a market research company that's been active for over 40 years.
You have three main ways to earn money through SurveySavvy:
Paid surveys
SurveyConnect app
Referral program
When it comes to paid surveys, you can earn between $1-$3 for every survey you complete.
The SurveyConnect app, though is a great way to make easy money. Basically, you make $5 per month for having it downloaded to a single device. You can download it onto your smartphone, laptop, and tablet, which will earn you $15 a month for a total of $900 a year!
Plus, their referral program is one of the best in the industry. When you directly refer someone to the site, you get $2 every time they complete a survey. If your direct referral refers someone else to the site, you also get paid $1 every time your indirect referral completes a survey.
The downside to SurveySavvy is that you only have one payout option: paper check. While you can claim your payout at a minimum of $1, you'll still have to wait for that check to come in the mail.
MOBROG
---
MOBROG is a German market research website that pays you actual money in exchange for your opinion. Unlike many other sites that are only open to US residents, MOBROG allows members from 60+ countries, so it has a very international feel.
Anyone with a MOBROG account can take surveys on the site for cash. But, there are no other options to earn on MOBROG besides surveys.
Each MOBROG survey will be worth between $0.50-$3. However, the amount you get paid depends on the length of the survey. You will know upfront how much you are going to get paid so you can always decide if a survey is actually worth your time.
MOBROG has a very low payout threshold of just $4, so you don't have to wait to get your reward. Currently, they only offer payment through PayPal, but there is no waiting period like you'd find on other similar sites.
Rakuten (Bonus Site)
---
Rakuten is similar to Swagbucks' shopping category. It's also definitely one of most popular cashback websites out there.
To date, over 12 million Rakuten members have earned more than $1.7 billion collectively in cashbacks!
So how did they do it?
Rakuten offers a cashback card with an extra 3% cashback included
The Rakuten Button Extension is available for finding the best deals while shopping online
Cashbacks are offered by more than 2500 stores
Get cashback when you shop in-store at your favorite retailer
Coupons are discounted up to 72%
Some stores have cashback sales, where they double your savings
Even when you book flights, hotel or car for your holidays, you can get cashback!
It gets better!
Refer your friends and get $25 once they make their first purchase via the Rakuten.com website. Plus, your friends will each receive a $10 bonus.
I don't know how I shopped all those years without Rakuten…
Anyways, rewards can be redeemed via PayPal (minimum of $5) or a check (min $5) can be sent to your home address.
Prolific
---
Prolific surveys come from 3000 researchers and 500 academic institutions, making these surveys more interesting than the run-of-the-mill surveys concerning your occupation or income typically found on Swagbucks.
Prolific states that you will be paid a minimum of $6.50 per hour. So, if your survey takes 10 minutes to complete, you will earn at least $1.08.
Plus, you need to reach only $6 in order to cash out your earnings via PayPal.
From my experience, you will get around 2-5 surveys per week, so you will not become rich from this website alone, but it can definitely help you earn some pocket money.
Paidviewpoint
---
Paidviewpoint surveys are short, and they pay up to $2 a survey.
Unlike the Swagbucks site, this site does not have a survey disqualification award. So, once you are invited to fill in a survey, you will get promised amount of cash.
It's worth mentioning that they use the patent-pending Trustscore for their surveys.
Trustscore was invented to monitor the behavior of people taking surveys. People who answer quickly and do not take the time to read the questions will most likely not be invited to participate in many surveys.
Take the time to genuinely answer the surveys, and you will qualify for more surveys and earn more money.
Once your account balance reaches $15, you can collect your earnings via PayPal.
Ready for more?
YouGov
---
YouGov is a very popular online survey panel that's known for providing members with a wide range of quality survey opportunities. To date, YouGov boasts 2 million members in the United States and another 6 million around the world.
After signing up, you can get started right away by filling out a profile survey that will earn you 2,000 points. Once you have a complete profile survey, you need to wait until you receive an invitation to complete other surveys.
These invitations are sent out based on your demographics information, so it may be days or weeks before you ever get a survey offer. After every survey you take, you will receive a certain number of points, which varies from survey to survey. While some surveys pay 10,000 points, others will offer just 5,000, or even less.
Once you earn 35,000 points, you are eligible to withdraw your funds. On YouGov 35,000 points is the equivalent of $25, so $1 equals 1,400 points.
You can claim your YouGov payout in a number of ways. This includes PayPal, charitable donations, movie vouchers, gift cards, and even Visa prepaid cards.
Consider Swagbucks Alternatives
---
These are all great Swagbucks alternatives. I recommend signing up with at least a few of them to maximize the number of surveys you receive to fill out or the deals you receive while shopping online.