DollarBreak is reader-supported, when you sign up through links on this post, we may receive compensation. Disclosure.
The content is for informational purposes only. Conduct your own research and seek advice of a licensed financial advisor. Terms.
29 Apps that Offer Same Day Pay Jobs
Survey Junkie
---
Survey Junkie is one of the most popular platforms rewarding you for providing your opinion by taking online surveys. On average, each hour you spend filling the multiple answer surveys will ear you $2 to $5.
Once you reach the minimum threshold of $5, you can withdraw your earnings via PayPal or redeem for gift cards. The money will be instantly available on your PayPal account. Your gift cards will be active instantly as well.
SwagBucks
---
One of the most popular platforms rewarding you with cash for taking online surveys is SwagBucks.
SwagBucks allows you to cash out your earnings via PayPal immediately.
However, withdrawing money to PayPal for the first time might be confusing.
Here's how to link your accounts properly:
First, your full name and email address on your PayPal account must match your details filed on SwagBucks.
Second, your PayPal account must be linked and verified by your bank. Simply click on the 'Link your bank account' button on your PayPal dashboard and follow the instructions.
Once you have linked your PayPal to SwagBucks successfully, you will withdraw your money on your PayPal account immediately.
Pinecone Research
---
Pinecone Research lets you be the one to test and review new concepts for a variety of products and services. On average, Pinecone Research can get you $3 per survey.
Brands need help making decisions when they have a new idea. And your opinion is valuable when deciding whether the new concept is worth rolling out to the public or not.
Once you complete your product evaluation survey, your reward will be available to you within 3-5 business days.
InboxDollars
---
InboxDollars rewards you for watching videos, taking online surveys, playing games and shopping online.
The platform allows you to withdraw your earnings via PayPal, Check or gift cards from Amazon and others.
Once you request the withdrawal, your earnings will be available in your bank or PayPal account instantly. Your gift cards are ready to be used instantly as well.
PrizeRebel
---
PrizeRebel rewards you with points for taking online surveys and providing your opinion. You can cash out your points via PayPal or redeem them for gift cards from Amazon and other major retailers.
As a beginner on the platform, you'll be able to cash out your earnings within 24 hours after finishing surveys.
However, the more you earn with PrizeRebel, the higher you climb on the ladder. Once you reach 'gold level' you'll be able to withdraw your earnings within 10 minutes after you request it.
DoorDash
---
DoorDash is providing customers with food delivery service. As a Dasher, your responsibility is to take orders within your smartphone, collect the order and deliver it to your customer. As a Dasher, you could earn on average $16/hour, excluding customer tips.
Besides the weekly automatic payment, DoorDash offers you the Fast Pay option. Once you request Fast Pay you'll get your money on your card within minutes.
Fast Pay fee – $1.99.
In order to activate the Fast Pay option, first you need to get your bank details approved. You'll find instructions within the 'Earnings' section of your app and it usually takes up to 7 days.
Opinion Outpost
---
Opinion Outpost is another platform rewarding you for completing online surveys and testing new products.
On average, each survey will earn you from $1 to $25.
You can withdraw your earnings on your Visa card, via PayPal or redeem for an Amazon gift card. Once you request cash out, your funds will be available on your preferred payout method immediately.
However, if you're cashing out using a Visa card, it might take longer, because processing depends on individual banks.
Instacart
---
Instacart offers its customers personal shopping and delivery services on their grocery orders. As an Instacart full-service shopper, your responsibility is to shop on the customer's behalf and deliver the order.
Your payment is automatically added to your Instacart balance after each successful delivery. This allows Instacart to offer you an Instant Cashout option for a small processing fee of $0.50.
When you request money through Instant Cashout, your money will typically arrive on your card within minutes. Note that sometimes it may take longer as the transaction times depend on individual banks.
Shopkick
---
Shopkick is a popular cash back app that lets you earn gift cards when you shop online or in-store. The gift cards are issued by major retailers like Amazon, Uber, Starbucks, Target and more. On average, you can expect to get $0.12 – $.30 per qualifying product.
The terms of getting rewards are defined by individual brands. You can use most rewards instantly or within a few hours. On the other hand, some rewards are 'snail-mailed' and take days to deliver to you.
Uber
---
Uber provides a platform connecting people who drive to people who need a ride. As an Uber driver, you earn money when you give a ride to those who request it through the app.
Along with weekly automatic cashouts, Uber offers you to withdraw your funds instantly.
When you request an instant payment, you can choose when to receive your funds:
If you want to get your money in minutes, you'll pay a small processing fee of $0.50.
If you're okay with getting it within 1-2 business days, processing is free.
Qmee
---
Qmee is another good option to earn money taking online surveys, shopping and browsing the web.
However, Qmee differs from other similar platforms as it rewards you directly with cash, instead of points. You can earn on average $1/hour filling surveys on Qmee.
When you withdraw your earnings via PayPal, it will arrive in your account in a few minutes. If you want to redeem your rewards for a gift card, you'll receive the code via email within a few minutes as well.
Rover
---
Rover lets you build your dog sitting business by connecting you with pet owners who need pet sitters. With Rover, you set up your profile setting your own pricing and terms for walking, boarding or sitting dogs.
Your earnings are typically available for withdrawal 2 days after you complete the service successfully.
Sometimes the funds arrive on a PayPal account within 1 day. However, it may also take 1-4 days for your money to be available on PayPal.
InstaGC
---
InstaGC rewards you for completing various simple tasks like:
Watching videos
Taking online surveys
Searching the web and visiting certain websites
Shopping online
Signing up for trials
Downloading apps
You can cash out your earnings via PayPal or redeem it for gift cards and use it instantly.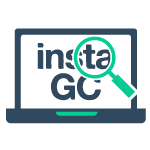 Field Agent
---
Field Agent is a crowdsourced app connecting you with brands who need their services audited. As a Field Agent member, you can earn money for doing various activities, such as:
Mystery shopping
Filling out online surveys
Conducting audits by taking photos and answering questions about specific retailers.
Rating and reviewing the products
You can earn on average $3 to $20 per task. Once you submit the task, the quality control team needs to review it. After your tasks get approved, your earnings are reflected on your balance which you can cash out immediately.
Lyft
---
Lyft is a ridesharing company allowing you to earn money for helping people transport from one place to another. Your earnings are available on your Lyft balance immediately after you finish a ride.
On average you can expect to earn $18 to $21 per hour with Lyft.
This allows you to skip the wait for your weekly payout and withdraw your earnings instantly using Express Pay.
Requested funds will arrive on your debit card within a couple of hours. Lyft charges you a transaction fee of $0.50 when you use Express Pay.
Paid Viewpoint
---
PaidViewpoint is a market research company paying you cash for completing online surveys.
You can withdraw your earnings to your PayPal account once you reach a threshold of $15. Your funds will typically arrive on your PayPal within 72 hours after you click the 'Cash Out' button.
Foap
---
Foap lets you sell your photography to brands around the world so they can use it in their advertising.
When brands buy your images from Foap website for $10, you will get $5 out of it. With Foap, you can sell the same photos unlimited times.
Once you have at least $5 on your Foap balance, you can cash out your money immediately via PayPal. In order to request withdrawal, simply click on "Withdraw Now" button on your earnings page.
Postmates
---
Postmates is an on-demand food and grocery delivery company. As a Postmates driver, your responsibility is to deliver the orders to customers doorsteps within an hour. You could earn on average $18/hour delivering orders, excluding customer tips.
Here's the full process of your daily duties:
Go to the store or the restaurant to collect the order.
Deliver the order to your customer's doorstep.
As you're earning money after each order you fulfill, you can request instant payment. Typically, you'll receive the money on your linked card within 15-30 minutes and there's a $0.50 processing fee.
---
Earnin
Earnin lets you get up to $100 cash-backs for your everyday purchases, including medical bills, groceries and more. The app also lets you create your small piggy bank and save for the 'rainy day'.
The way you can get cash-backs using Earnin is simple. You just have to link your debit card to the app and you will start earning cash-backs on qualified products when you purchase with the linked card.
With the Lightning Speed feature activated, you can withdraw your earnings anytime. Your requested funds will be available in your bank account instantly, in a few seconds.
Mobee
---
Mobee is a mobile app rewarding you for completing missions in your local stores as a mystery shopper.
Based on your location, the app shows you available missions on the map. For example, a mission might require you to take pictures inside the store or answer questions about certain products.
Mobee missions typically range from 150 to 1000+ points. 1 Mobee point is worth $0.01.
Mobee points are redeemable for gift cards. That's why there's no time needed to process your payment. Once you redeem your points for gift cards the codes are instantly sent via email.
Amazon Mturk
---
Amazon Mturk lets you earn some money for completing some quick tasks like transcribing receipts and labeling images for Amazon. For instance, you might earn $2.50 for writing a product review or 8 cents for describing an image shortly.
Once the requester confirms the task is done, your earnings will be available on your balance. Redeeming your earnings for Amazon gift card is instant. However, it may take up to 5 days for your funds to arrive on your bank account.
Gigwalk
---
Gigwalk lets you find gigs, i.e. quick jobs in your area using an app for iPhone and Android smartphones. The gigs found on Gigwalk usually take from 5 minutes to a few hours to fulfil. Gigs pay $3 to $100 depending on the difficulty.
When you register for Gigwalk, you're required to link your PayPal account. After each successfully finished gig, your earnings are directly sent to you via PayPal and are available instantly.
Easy Shift
---
Easy Shift allows you to earn money for taking surveys or completing various tasks requiring you to visit local stores. These tasks usually include taking photos of displays, aisles and promotional signs and answering questions about products.
Once you complete your tasks, the Easy Shift team reviews them. The review process usually takes 1-2 days, but sometimes might need a week. You'll be paid within 48 hours after your tasks get approved.
Turo
---
If you have a car that you can rent out, Turo lets you connect to people who need it.
When you list your truck on Turo, you set the daily price for your vehicle and can earn money daily. For example, with 2007 BMW 3 Series, you could earn $78 per day.
Turo typically initiates payments to your PayPal account 24 hours after your clients finish their trips with your vehicle.
Dolly
---
Dolly connects you with people who need help moving stuff from one place to another using your vehicle. Most Dolly gigs require you to transport large items like furniture.
With Dolly, you can expect to earn $15/hour as just a helper and $30/hour if you help people to move large stuff with your car.
By default, your Dolly balance is transferred to your bank account on a weekly basis.
However, Dolly allows you to request payments instantly after completing gigs and get it within minutes.
Note that when you request instant payment, you need to pay an additional processing fee of $0.99.
ySense
---
ySense also rewards you with gift cards for contributing in market research by completing online surveys.
As ySense earnings are only redeemable for gift cards, there's no processing fee associated with cashing out. Once you purchase the gift card, you will immediately receive an email with the gift card code.
GetUpside
---
GetUpside partners with grocery stores and gas stations near you to offer you exclusive deals and promotions.
Here's the list of promotion examples GetUpside offers:
You can earn up to 15% cashback on your grocery purchase
You will earn cashback of 25 cents per gallon on your gas station purchase
You'll earn up to 35% cashback when you dine out in GetUpside partner restaurants
The best thing about GetUpside is that it gives you cashbacks instantly after you purchase at their partner retailers.
Moreover, you can withdraw your cashbacks any time via PayPal, gift cards or check. Once you request cashout, your funds will arrive on your accounts immediately.
NCP Online
---
NCP Online is a market research company allowing you to share your shopping experiences and opinions and get rewarded.
In order to earn rewards from NCP, all you have to do is take surveys after you complete your regular shopping. The opinion you provide is valuable as it is used to improve future shopping experiences.
Once you have enough NCP points, you can redeem them for goods from the NCP gift catalog instantly.
Labor Works
---
LaborWorks has a variety of job opportunities for you, in following industries:
Construction
Landscaping
Merchandising
Commercial cleaning
Events
Hospitality
Moving and storage
Shipping and receiving
Retail services
Recycling
Manufacturing
Warehouse and distribution
As LaborWorks claims to be worker-centered, they allow you to get paid at the end of your work day. All you need to do to get paid is visit the LaborWorks office and show them your approved work ticket. LaborWorks processes payments 3 times a day. As a result, you can expect your money on your bank account within a couple of hours.
What is the Easiest Job that Pays the Most?
---
The easiest job is probably taking online surveys. However, taking online surveys typically don't won't earn you a living.
On the other hand, being a Postmates driver can be considered as the easiest job that pays the most. As a delivery driver for Postmates, you have to take orders from the local restaurants and deliver them to your customers. As a result, you can expect to earn on average $1,500 per week.