CarMax is a used car dealership based in the US that allows you to sell a car online. You can get an online offer for your used car in under 2 minutes using the free online tool on the company's website. In addition, your offer will be valid for up to 7 days, so you have ample time to look around for other better offers. Plus, you can also enjoy same day payments when you sell your car to CarMax.
Pros
Instant online offer – get an offer for your used car in under 2 minutes by filling in some details about your car on the company's online form.
Online offer is valid for up to 7 days – you can use this time to look around at other used car dealerships to see if you can get a better offer.
2 options to sell your car – you can either get an online offer for you car or you can bring it to a CarMax dealership for an in-store appraisal.
Instant payment – once CarMax appraises your car and confirms that everything is in order, you will get paid via bank draft within 30 minutes.
Cons
High processing fees – depending on the outlet you sell you car at and your state, you may have to pay a processing fee of between $100 to $400.
No free pick up or towing service – you will need to bring your car to any one of the company's 220 stores in 41 states in order to sell your car.
Jump to: Full Review
Compare to Other Car Buying Websites
Peddle
Get your free offer instantly via online form or call on (855) 925 4302
$0 fees + you don't have to pay for towing – Peddle will take care of it
Get paid in check during the pick up for any car (damaged, junk, wrecked)
Wheelzy
Quick car evaluation without the hassle – sell your car within 30 min
Choose a convenient date and time for free pick-up, as soon as next day
Get cash in hand the same day the Wheelzy agent picks up your car
How Does CarMax Work?
---
CarMax provides 2 different services:
You can buy the car through CarMax
You can sell your car through CarMax
Selling through Carmax begins by visiting the CarMax website and submitting a quick application to get a free appraisal.
With their "no-haggle" policy, you get an immediate upfront payment of your car, or you could choose to wait until 7 days to consider your offer before concluding.
What's best, CarMax buys all kinds of cars, so you do not have to worry about the model of the car you want to sell.
How Much Can You Get for Your Car with Carmax?
---
The amount of money you can get for your car with Carmax depends on the make, mileage, and condition of the car.
Carmax will review the current market conditions as well as your car's make, model, mileage, and history report.
The company will also examine your car's condition for major defects like frame or flood damage. More so, they test drive your car and check to see if the brakes and turn signals are working.
Who is Carmax Best For?
---
Carmax is best for individuals looking to sell cars online and earn extra income. It's also meant for buyers looking for a variety of cars to choose from.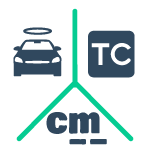 What Types of Cars Does CarMax Purchase?
---
When it comes to what types of cars you can sell, CarMax isn't really picky. The company accepts all makes and models in all kinds of conditions. This means you can even sell a damaged car to CarMax.
So CarMax will even buy your car if it has:
Engine issues
"Check engine light" on
Is junk
However, you should note that CarMax thoroughly inspects your car and checks your car's history, condition, and merit. Having said this, CarMax won't buy a car with:
A salvage history
Frame damage
Flood damage
How Fast Can You Sell Your Car with Carmax?
---
While the Carmax appraisal process can take up to 7 days, Carmax can give you an offer in under 2 minutes and write you a check on the spot. In essence, Carmax will pay you the same day you sell your car.
Carmax Fees: How Much Does it Cost to Use Carmax?
---
CarMax provides a free valuation. However, some CarMax outlets charge a processing fee of between $100 – $400, to cover the processes involved in handling all the sales paperwork.
You'll also need to pay state fees that are related to selling your car, such as:
Registration fee
Title transfer fee
Tax fee
Note that these fees vary from state to state.
Carmax Payment Options
---
The platform will hand you your payment the same day you sell your car to the company. CarMax pays with a bank draft, a type of check that guarantees the payment to be available by the issuing bank.
Carmax Reviews: Is Carmax Legit?
---
Yes, CarMax is a legitimate company that does what it says – it purchases your vehicle directly from you.
While CarMax has an A+ score, it's not accredited by the Better Business Bureau and has an overall score of 1.2 out of 5-star rating. It also has a rating of 1.8 on Trustpilot. Some of these complaints were from sellers who complained about the slow service. Others also claimed the company does not take its offers seriously.
Otherwise, most positive reviewers were happy with the support. They said when they contacted them they got a nearly immediate reply. The replies would be complete with answers to their questions and resolutions to the challenges.
| Review site | Better Business Bureau | Trustpilot |
| --- | --- | --- |
| Rating | 1.2/5-star rating | 2/5-star rating |
What are the Carmax Pros & Cons?
---
CarMax Pros
The "no-haggle" policy allows CarMax to pay you upfront.
You can submit your application online, without visiting the dealership.
You do not have to deal with the stress of advertising or trying to convince strangers to buy your car.
CarMax offers a good price for your used vehicle.
CarMax Cons
High processing fee of between $100 – $400 in some CarMax outlets.
As much as the process is stress-free, you still have to visit an outlet before you can sell your car.
If you would like to sell a car on behalf of a company, you can contact Carmax's Business Office associate for the requirements needed.
How Good Is Carmax Support?
---
Carmax has detailed frequently asked questions pages and articles. Plus, If you have any trouble setting up your online account or have any issues, you can contact our Customer Service team at (800) 925-3612.
Carmax Review Verdict: Is it Worth Selling a Car with Carmax?
---
Overall, I'd say selling your car to CarMax is worth it, especially if you don't want to go through the stress of selling your car by yourself. Selling to CarMax is especially convenient because the procedure is quick.
But I'd recommend you take a closer look at the pros and cons of selling your car with CarMax to make a rational decision.
Sites Like Carmax
---
Carmax vs. Peddle
---
Peddle is one of the largest companies that purchase your used or even junk cars and operates nationwide. While both CarMax and Peddle provide an instant offer online, CarMax requires you to still visit their outlet for an inspection. On the other hand, Peddle would pick up or tow your vehicle right from your parking spot for free, leaving you with a check.
Carmax vs. Wheelzy
---
Similar to Carmax, Wheelzy offers a no-hassle, stress-free, low-risk car selling experience. Compared to Carmax with a detailed appraisal process, Wheelzy's condition assessment is straightforward.
Carmax also requires you to visit their outlet for a car inspection and has high fees of around $100-400.
CarMax vs. CarBrain
---
CarBrain, formerly "DamagedCars", is a car retail company that specializes mostly in buying damaged or faulty cars to repurpose them. The main difference between CarMax and CarBrain is that CarBrain would accept your damaged, or even junk car without you visiting their location.
CarMax vs. Carvana
---
Carvana is a very similar company to CarMax as it is one of the most popular online car-buying companies in the USA that offers a free and quick way to sell your used car online.
Worth mentioning that Carvana only buys cars in good condition, so they must have a working odometer and be free of any major body damage or mechanical issues.
To get a cash offer from Carvana, you should fill out an online form and add your VIN or license plate number.
Carvana will pick up your car for free if you live within 100 miles of one of their hubs.
CarMax vs. CarGurus
---
CarGurus is a great alternative to CarMax as it not only allows you to sell a car online but also to a private buyer.
To sell a car online and get an offer, you will need to provide your car's VIN or license plate number and answer some basic questions about the condition.
If you accept the offer CarGurus will tow away your car free of charge. You will be paid by check or direct deposit within two business days after accepting the offer.
To sell the car to a private buyer via the CarGurus website you will need to upload a car listing and add a detailed description and photos of the vehicle. Listing a car will cost you $4.95.
Carmax vs. eBay Motors
---
Like Carmax, eBay Motors is an automotive website that sells used and certified pre owned vehicles and parts. Compared to Carmax's high processing fee of between $100 – $400, eBay Motors has an extensive list of fees and packages, including basic package $25, Plus package $55 and Pro package $95. Overall, both platforms offer great features and have no hidden fees.
CarMax vs. CarVio
---
The way CarVio works is quite similar to the way CarMax does. But the biggest disadvantage of CarVio is probably the fact that they only accept specific car brands.
Other Car Selling Sites Like CarMax
---
Alternative Websites to Sell Car
How Do You Sell a Car to CarMax?
---
Selling your car to CarMax is as easy as it gets, all you need to do is follow the simple steps below.
Step 1: Log On to the CarMax Website
The very first step to sell your car to CarMax is to log on to the CarMax website and click on the "sell" option on the home page.
Step 2: Fill Out a Form
Once you're on the "sell" page, you'll need to fill out a quick form to provide details about your car, such as:
The make and model of your vehicle
Year of production
Present condition
Location of the car
These details will help CarMax experts give you the best offer for your car.
Step 3: Inspection
If CarMax is interested in your car, they will send you a message notifying you to make an appointment and bring in your car for inspection.
This step is required so CarMax makes sure your vehicle meets the specifications you've provided.
Step 4: Receive a Quote
After the inspection, you will immediately receive a quote for your car. You can either accept the offer immediately or take a few days (up to 7 days) to make a decision.
Step 5: Submit Documents & Hand in the Car Keys
As soon as you accept an offer from CarMax, all you've left to do is to provide them with all the required documents and your car key.
Step 6: Get Paid
What's best about CarMax is that they hand you your payment the same day you sell your car to the company. CarMax pays with a bank draft, a type of check that guarantees the payment to be available by the issuing bank.
Note that bank draft must be deposited and cannot be cashed out.
Documents to Sell A Car to CarMax – What Paperwork Do You Need to Have?
---
Let's take a look at all the required paperwork you'll need to provide CarMax with to sell your car:
Car Title – you must provide your car's title. If you don't have a title, you should go to your local department of motor vehicles (DMV) to get a duplicate car title. Note that all titleholders have to be present and payoff details should be filled in.
Car Registration – you'll also need a valid and current vehicle registration that states the proof of ownership.
ID – you must present a valid and current state-issued photo ID. If the car has other titleholders, each person needs to present his/her own ID.
Car Keys & Remote – lastly, you're required to hand over all car keys and remotes.
Carmax FAQ
---
What is CarMax?
CarMax is a car retail company that prides itself in providing a stress-free method for you to buy or sell your car.
With headquarters in Richmond, VA, and over 27,000 employees, CarMax has been around the block for almost 3 decades and has up to 200 physical locations across the U.S.
Today CarMax has grown to be the go-to place for you to retail your car at a reasonable price, especially since you can do this online.
As a well-regarded company, Fortune recently ranked CarMax on its list of Top 100 companies to work for in 2020.
Does CarMax give good appraisals?
CarMax offers a better deal for your car compared to other regular dealers. But you may get a higher amount if you sell your car privately.
Can you negotiate with CarMax when selling a car?
Unfortunately, you can not. The best you can do if you don't like the quote CarMax provided is to reject the offer.
No, they don't. Apart from the Processing and State fees, which are not applicable in all CarMax locations, CarMax does not charge you any other fee for selling your car to them.
How does Carmax choose the vehicles that they buy?
Carmax digs deep into every car's history to rule out any car with flood damage, frame damage, or salvage history.
Can I negotiate my offer?
No, all of Carmax offers are firm and are valid for 7 days.
To determine an offer, Carmax reviews the current market conditions as well as your car's specific year, make, model, mileage, and vehicle history report. The company also examine your car's condition inside and out for major defects like frame or flood damage.