DollarBreak is reader-supported, when you sign up through links on this post, we may receive compensation. Disclosure.
The content is for informational purposes only. Conduct your own research and seek advice of a licensed financial advisor. Terms.
13 Websites to Find Free Cartoons Online in HD
YouTube
---
YouTube is a social media platform that allows users to watch videos, share, upload, and engage other users through comments and likes.
It ranks at position two after Google in terms of web traffic, and there are over 1 billion users who watch videos every day.
In addition, it's a marketing platform that allows brands to advertise their products and services.
You can find all categories of content on this platform, including;
Movies
Children
Comedy
Live videos
How-to videos
Kids and Cartoon
Food
Sports
Travel
Science & Technology
Beauty & Fashion
Gaming
Youtube also hosts kids' entertainment channels and animation studios that have cartoon content. These include;
Nickelodeon
Cartoon Network
Dreamworks
Pixar's
Other than that, YouTube Kids is a different platform that hosts kids' content only, allowing you to control what your child is watching.
You don't need to sign up or create an account to watch videos or get links. However, when you sign up, your child can like or comment on the videos.
Cartoon On
---
Cartoon On is an online platform that hosts free cartoon content for viewing anywhere and anytime. You can get cartoon genres such as fantasy, comedy, science-fiction, animation, and action.
You don't need to sign up to access the cartoons in HD. Simply filter the content by studio, characters, shows, and series.
Some of the shows available include;
Tom and Jerry Classic
Avatar: The Last Airbender
Ben 10: Omniverse
Courage the Cowardly Dog
Family Guy TV Series
Baby Looney Tunes
Cartoon On hosts programs from famous studios, including; Walt Disney, Hanna-Barbera, Warner Bros, Marvel Comics, Cartoon Network, Universal Pictures, Pixar, and Anime.
KissCartoon
---
KissCartoon is the home to new and old cartoon programs as well as movies from the year 2000 to 2017.
At KissCartoon, you can access a wide category of cartoons in a cinema-like environment by selecting HD resolution on the platform.
There's no subscription, and you can watch the content for free by filtering by years or genres like horror, game show, military, action, crime, adventure, and history.
Examples of cartoon content on KissCartoon platform
| Cartoon | Genre |
| --- | --- |
| Finding Callaro | Adventure, movie |
| Monster Hunter: Legends of the Guild | Action, Movie, Adventure,Sci-Fi and Fantasy |
| Gabby's Dollhouse Season 2 | Adventure,Fantasy & Family |
| Eureeka's Castle | Comedy, Musical & Family |
| Madagascar: A Little Wild Season 4 | Adventure & Comedy |
| Chip 'n' Dale: Park Life | Adventure, Family & Comedy |
Toonjet
---
Toonjet is a web-based platform with a collection of free cartoons which you can watch online or download for offline viewing.
The website mainly hosts classic cartoons such as;
My Friend the Monkey
Rainbow Parade, Molly Moo Cow & Rip Van Winkle
Three Little Pigs
Rabbit Punch
Felix the Cat -Arabiantics
Merrie Melodies- 8 Ball Bunny
Superman
Popeye
Betty Boop
Tom & Jerry
Felix
To access the content, you need to sign up with your email. Once you register, you can interact with the community via comments, shouts, and messages.
Cartoonito
---
Cartoonito is a British-based cartoon channel targeting small kids between 2 to 6 years. It hosts free cartoons and animations content in HD format from Television channels such as Cartoon Network, Tuner, and Boomerang
You will also find other content on the platform, including easy games and fun tutorials such as;
Christmas matching pairs
Cartoonito matching pairs
Counting game
Another feature is CocoMeal which is available for viewing on the website. This interface contains animation videos such as The Socks Song, Solar System Song, Three Little Pigs, and Balloon ABC.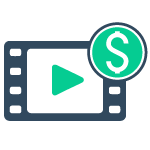 Disney Junior
---
Disney Junior is an American-based pay-TV channel owned by Walt Disney Company. It's home to free episodes, videos, and cartoons for viewing by small kids.
The main website Disney Now hosts subsections such as;
On Now
Shows A-Z
Disney Channel
Disney XD
Shorts
Ready For Preschool
Princess
Star Wars
Disney Junior
Anime
Marvel
When you click on the Disney Junior section, you will access popular titles, including;
Mickey Mouse
Donald Duck
Sofia the First
Lion Guard
Puppy Dog Pals
Tots.
You don't need to sign up to access the programs. However, you can personalize your child's viewing experience by creating their own profile.
Nick
---
Nick.com is an online portal owned by Nickelodeon to provide video streaming, online games, radio streaming, animations, and cartoons for viewing by small kids, teens, and adults.
The shows are not available for viewing on the website. However, you can download the nick app for free from the App Store, Google Play, or Amazon.
And discover classic Nickelodeon episodes such as;
The Adventures of Jimmy Neutron
Avatar
SpongeBob SquarePants
The Fairly GodParents
Alvin!!! and the chipmunks
hunter street
Cartoon Network
---
Cartoon Network is a kids' entertainment channel owned by American Cable Television.
It was started in 1992 to broadcast children cartoons, free videos, and animations for viewing by small kids and young adults.
The site has over 30,000 movies, kids' videos, and animations, while fresh content is uploaded daily. For example, you will find popular programs such as;
Adventure Time
The Apple and Onion
The Powerpuff Girls
Ben 10
Not only will you find kids' cartoons, but there are also competition activities such as the toon cup and summer games.
You can access the freshly updated programs every day without paying.
Nickelodeon
---
Nickelodeon is a German-based TV channel established in 1995 and later relaunched ten years later in 2005.
Your child can access cartoon episodes from the interface for free via the nick.com site depending on your region.
For example, there is nick.com for viewers in Australia and the UK. You can also download the nick.com app from Google Play or the App Store for viewing the content anywhere and on the go.
You can catch up on your favorite Nickelodeon shows, including;
SpongeBob SquarePants
Hey Arnold
The Adventures of Jimmy Neutron, Boy Genius
The Angry Beavers
KaBlam!
CatDog
The Wild Thornberrys
Avatar, The Last Airbender
Fox
---
Fox is a US-based TV network that broadcasts adult and children channels, including; Sports, Business, News, kids' entertainment, Live TV, Series, and Movies.
You can access kids cartoons on the animation-domination section, and these include full episodes of;
HouseBroken
Duncanville
Family Guy
Bob's Burgers
The Simpsons
Bless the Harts
The Great North
Even though the content is available online, you can personalize your viewing by creating a profile with your name and email. You can also download the Fox Now app on your android or iOS device.
WatchCartoononline.com
---
WatchCartoononline.com is yet another platform where you can watch free anime content online.
The episodes feature categories such as; dubbed, cartoons, subbed anime, and movies. You can find your favorite Anime episode by entering the keyword on the search box.
The platform also features the latest releases such as;
Xin Jue Episode 10 English Subbed
Planet Sketch Season 2 Episode 26 Hide and Seek
One Room Third Season 3 Episode 10 English Subbed
The Day I Became a God Episode 4 English Dubbed
The Journey of Elaina Episode 1 English Dubbed
No sign-up is needed, and you can watch the content freely on the website.
However, like most entertainment channels, joining the platform lets you enjoy other perks like connecting to a like-minded community and getting alerts of new programs or releases.
Super Cartoons
---
Super Cartoons contains over 1000 classic cartoons and characters on the platform. It's also the home to classic animated series from;
Walt Disney, Disney
Hanna Barbera
Columbia Pictures
20th Century
Warner Bros
Universal Studios
Century Fox
Paramount Pictures
Filmation Associates.
When you visit the website, you can access videos and episodes featuring old animations characters such as;
Donald Duck
Tom & Jerry
Daffy Duck
Sylvester
Road Runner
Bugs Bunny
The Pink Panther
Goofy
Pluto
Pigs in a Polka
You can also watch your favorite series, such as Merrie Melodies, Looney Tunes, and Scooby-Doo.
The content is freely available on the website without the need to sign up or pay.
Boomerang
---
Boomerang is owned by Warner Bros Kids, Young Adults & Classics division. It's a one-stop-shop kids entertainment portal home to over 5000 titles, including classic cartoons, animations, and games.
Unlike other websites such as Cartoon Network or Nickelodeon, you'll pay up to $ 4.99 or $39.99/year to access the content.
However, there's a free one-week trial where you can access your favorite cartoon programs such as Tom & Jerry, Looney Tunes, Bunnicula, and Scooby-Doo.
You'll get the latest episodes since they add new content every week.
Lastly, you can download the app from Google Play or the app store for viewing on the go.